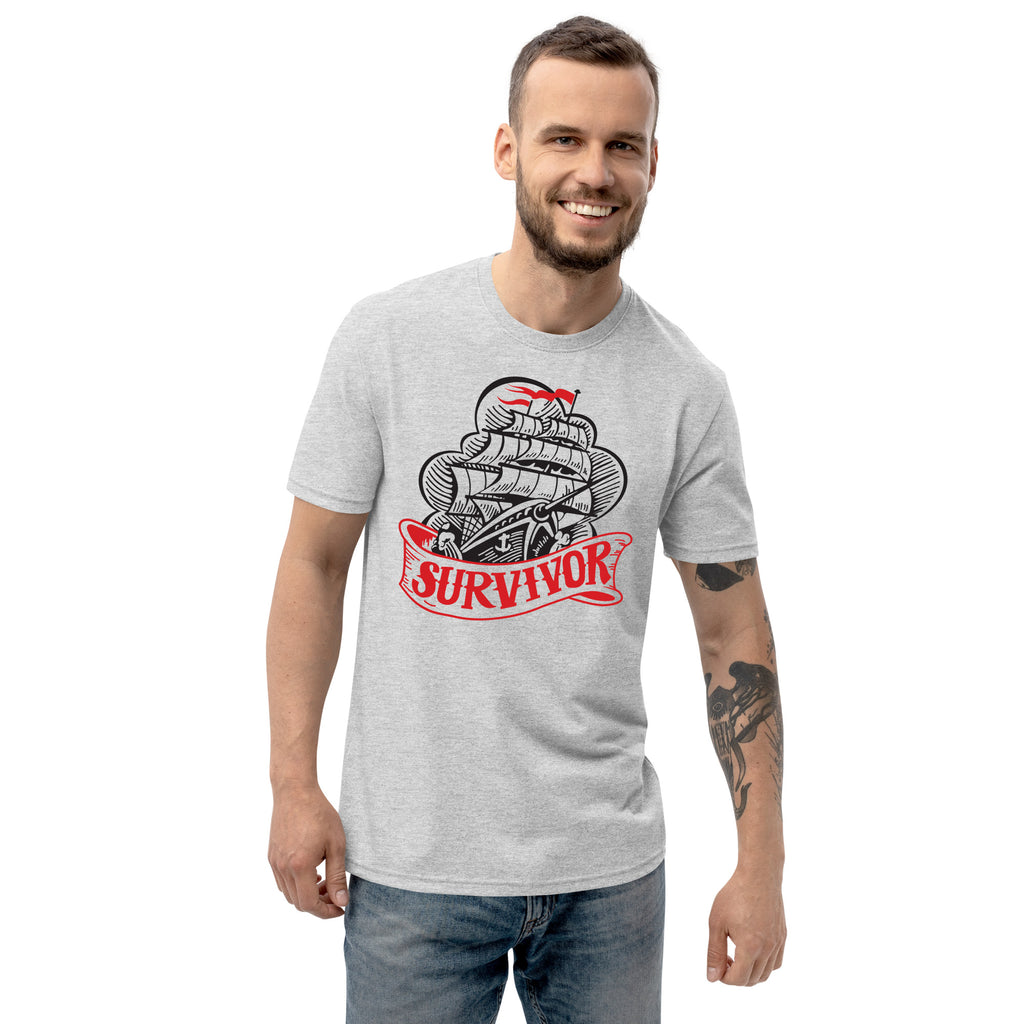 Survivor Tee
Sold Out
It takes a lot of inner strength to move towards recovery - something that survivors can naturally relate to. No matter what hardships come your way, having the courage to face them head-on is an admirable feat.

Show those around you that with self-determination, anything is possible by wearing this stylish T-shirt. You conquer any obstacle that comes your way – this T-shirt will give you the confidence to go on living your best life.

The ship is symbolic of our own personal journey through turbulent waters.

Specifications:
• Fine jersey
• Slim fit
• Double stitched
• Made in the USA, sweatshop free