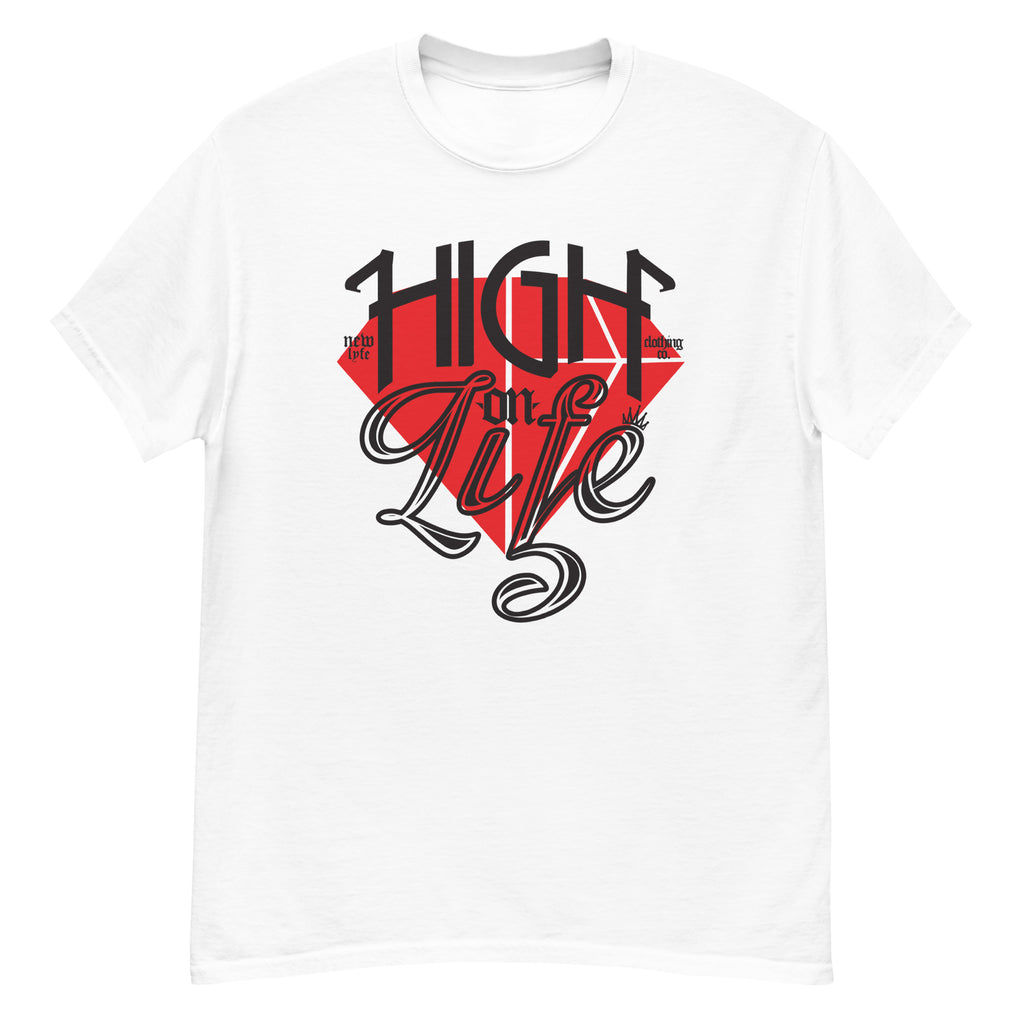 High on Life Tee
$26.00
Introducing the High On Life Tee – for those courageous enough to stay away from the distractions of false pleasures.

This bold and beautiful design is perfect for all those who aren't afraid to embrace life on their terms. Get a reminder that living without substance can be fulfilling and awesome with this tee!

This shirt makes a bold statement about how we approach life: no-holds-barred, no compromise, and ready to take on any challenge that comes our way.

It reminds us that laughter, joy, and peace are ours as long as we remain true to ourselves — no escapism is necessary.

Join our movement to live a life free from illusions with the High On Life Tee!

Specifications:
• Fine jersey 
• Slim fit
• Double stitched
• Made in the USA, sweatshop free