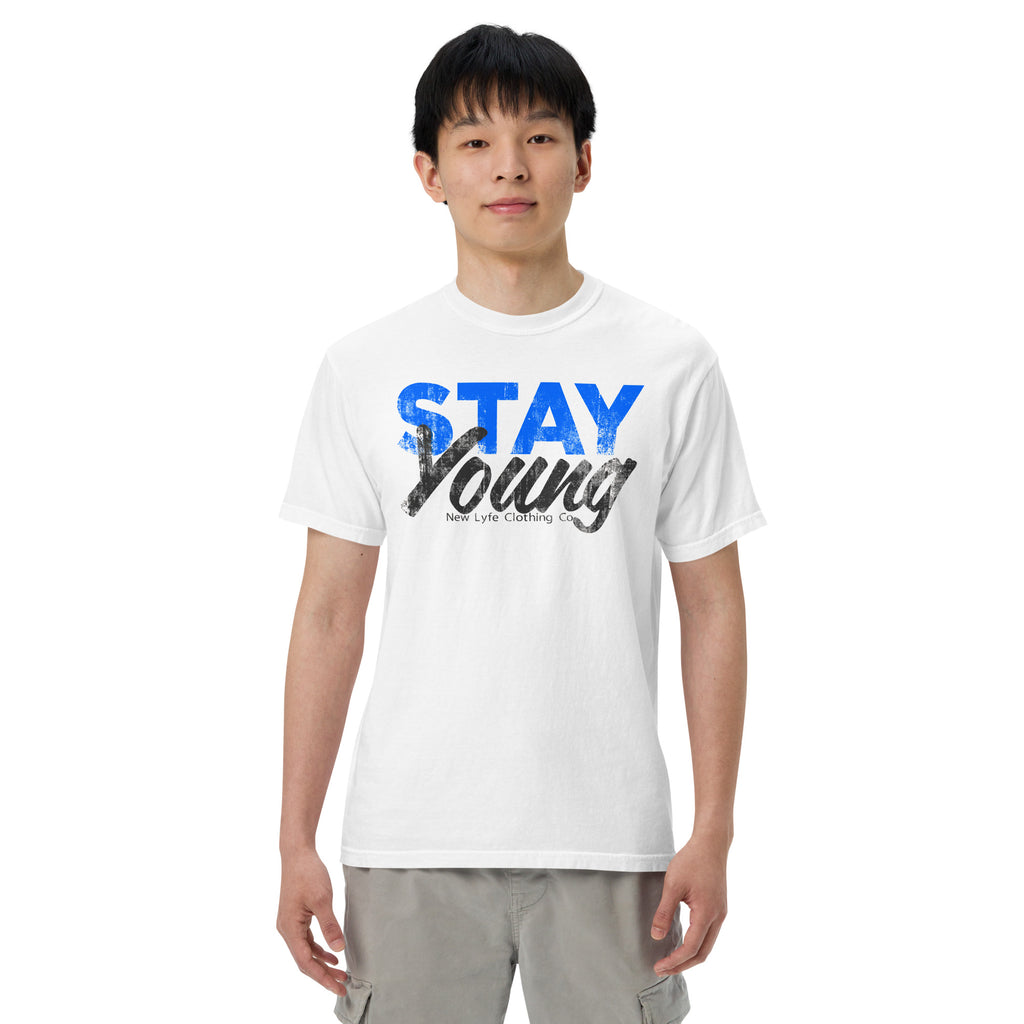 Stay Young Tee
$26.00
It's time to make a statement with the Stay Young Tee! We all remember what it felt like to be full of wonder, curiosity, and a never-ending craving for new experiences.

With the Stay Young Tee, you can keep these youthful aspirations alive and become empowered to take on the world with an open heart!

Showcase your courage and enthusiasm everywhere you go - stay wild, stay spontaneous, and stay young!

Specifications:
• Fine jersey
• Slim fit
• Double stitched
• Made in the USA, sweatshop free