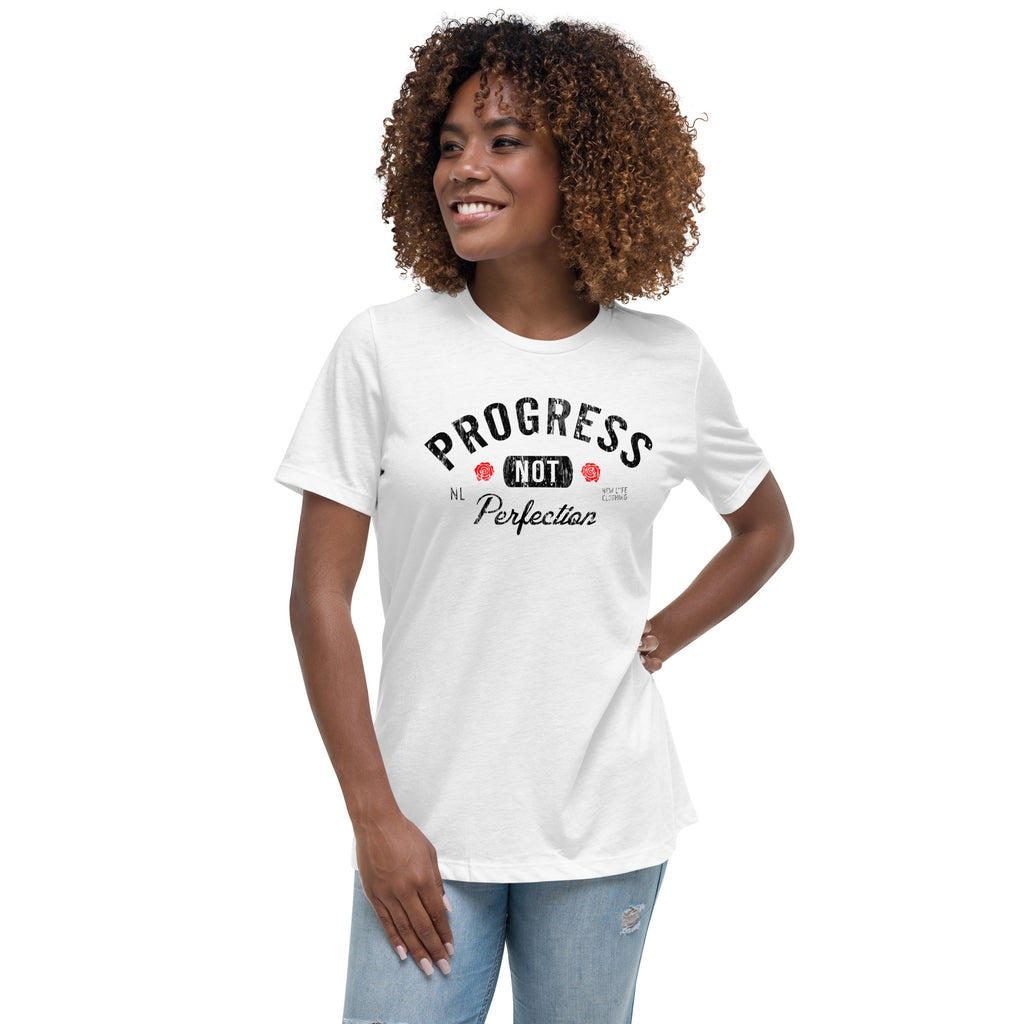 Progress not Perfection Tee (W)
$26.00
We understand perfection is unattainable, but progress is always possible.

Our stylish tee is designed to inspire confidence and remind you that progress is just as vital as reaching your end goal.

After all, every little step forward gets us closer to where we ultimately want to be.

This t-shirt looks great no matter what your activity, too!

Wear it proudly when you go jogging or yoga-ing, while attending a music festival or rally, even while lounging around in your living room watching movies – because why not show yourself (and everyone else!) how proud you are of the progress you're making?

Get your "Progress Not Perfection" Tee today and stick close to your vision!

Specifications:
• Fine jersey
• Form-fitting
• Double stitched
• Made in the USA, sweatshop free