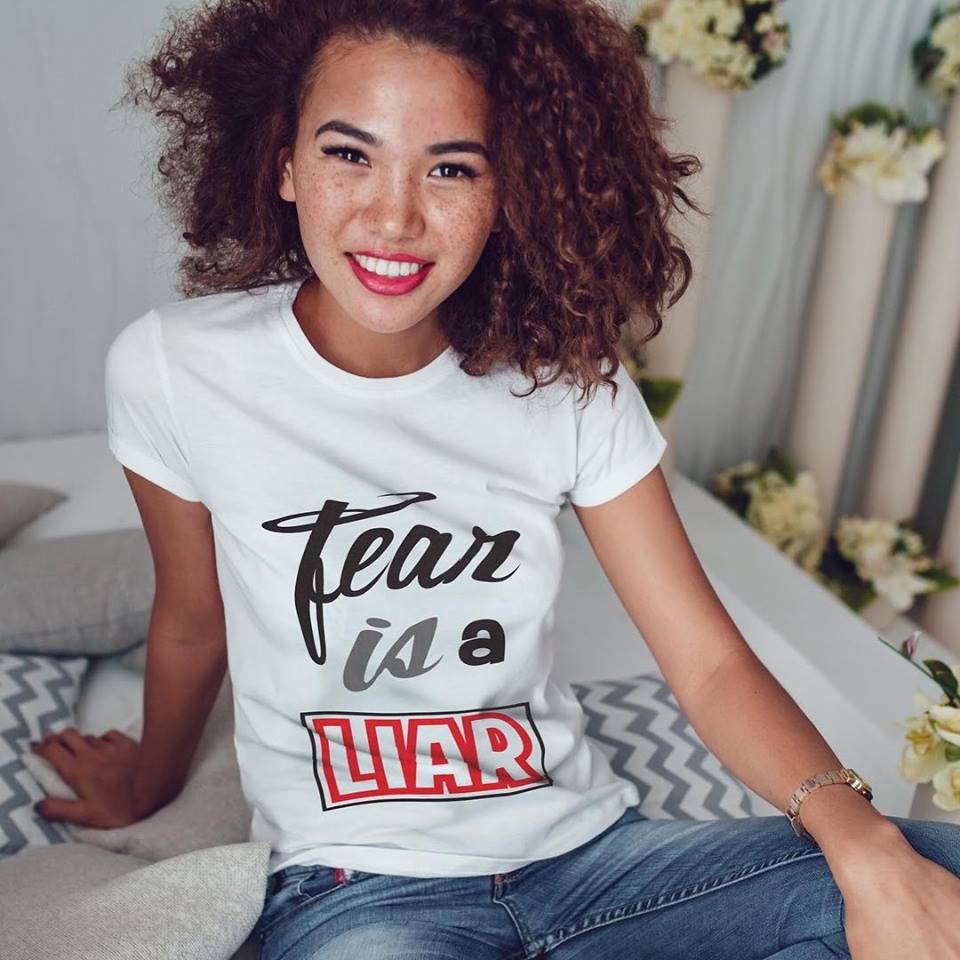 Fear is a Liar Tee (W)
$26.00
Fear is a liar, and it's time to fight back. Introducing the Fear is a Liar Tee – the perfect way to show your courage and dominance in the face of fear.

This bold and powerful piece of clothing will make you look great and remind you that nothing should ever hold you back from doing what you want to do in life.

Let your confidence shine through, and take on any challenge without worry because this tee will remind you that "fear is a liar." Get yours now!

Specifications:
• Fine jersey
• Form-fitting
• Double stitched
• Made in the USA, sweatshop free