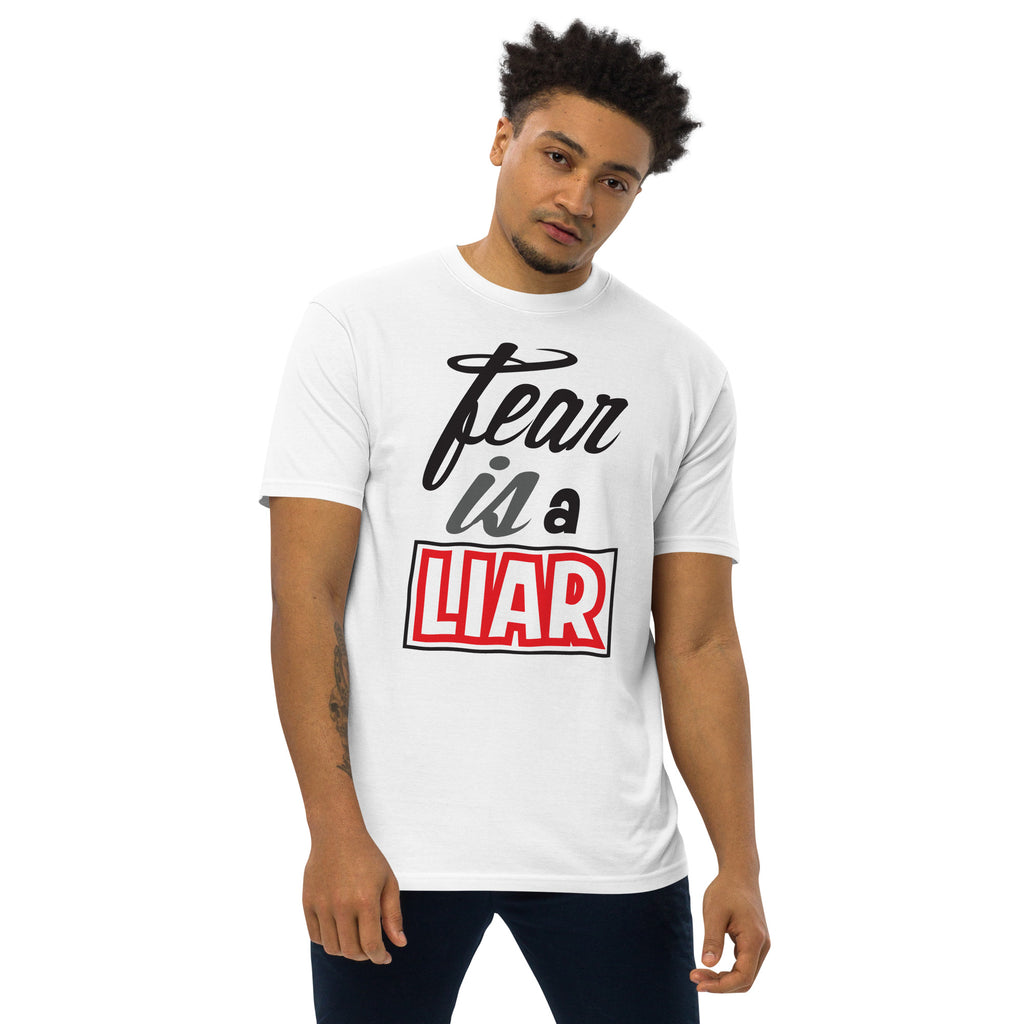 Fear is a Liar Tee
$26.00
Introducing the Fear Is A Liar tee, your go-to when facing the world fearlessly! No matter what life throws at you, stay brave and remember that courage is the only way to reach your full potential.

This T-shirt is perfect for anyone who wants to remind themselves daily of the power they possess. The bold statement "fear is a liar" written across this tee empowers you whenever you wear it.

The eye-catching design of this T-shirt won't just be bumping up your confidence but also your street cred! Whether it's with friends or family, make waves wherever you go in this fashion piece.

Stop listening to insecurities and seize each day with confidence; wearing the Fear Is A Liar tee can help elevate your mood to success. Don't limit yourself - show off your fearless side today and get yours now!

Specifications:
• Fine jersey
• Slim fit
• Double stitched
• made in the USA, sweatshop free